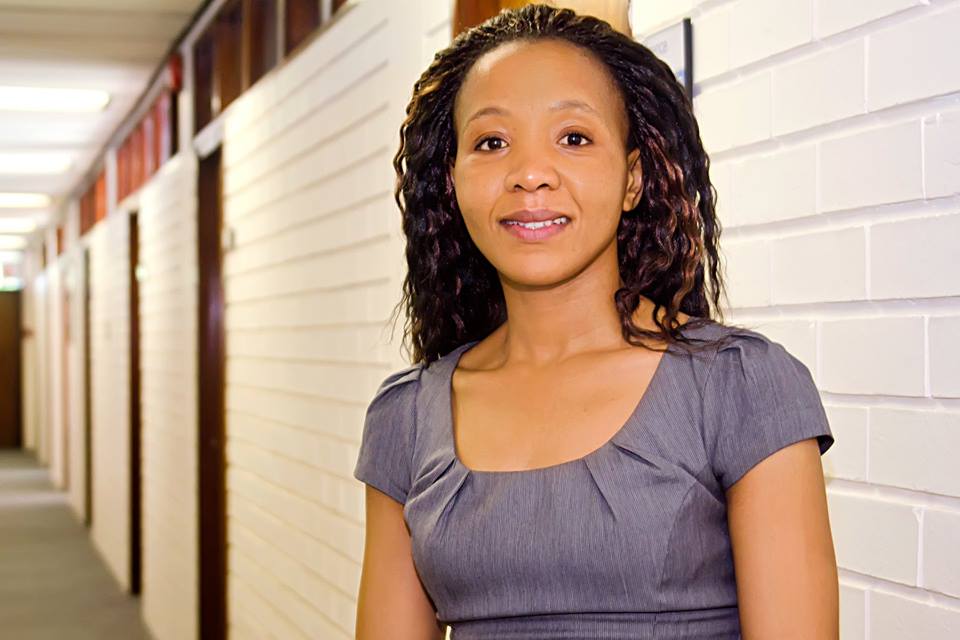 Dr Linda Linganiso, an academic in the University of Zululand's (UNIZULU Department of Chemistry, is working with three postgraduate students in addressing the lack of proper sanitation facilities in rural South Africa by designing a unique waterless toilet prototype that is set to be piloted in the City of Umhlathuze Municipality after September 2019.
The project is funded by the Department of Economic Development, Tourism and Environmental Affairs (EDTEA). The team began working on the design in April expects to have a "working prototype" by the end of September.
Dr Linganiso acknowledged that amid minor challenges, the project was progressing as planned. The team has spent the past two years conducting research on the design, materials and machinery required for prototyping and are using the EDTEA capital to source these. There have been minor administration challenges experienced, otherwise, everything is going according to plan.
Explaining the rationale behind this project, the academic said she was deeply touched by the "devastating" statistics of South Africans who do not have access to toilets. "In line with the Sustainable Development Goals (SDG) sanitation targets, it is estimated that about 32 million people in South Africa would require safely managed toilets from 2015 to 2030. To end open defecations, close to one million people would need toilets, which is the most urgent problem. The challenge is that many people perceive the flush toilet system as the only acceptable sanitation solution. However, it is well known that South Africa is among highly (greater than 80%) water stressed countries. The recent severe droughts especially in the Western cape, Free State, Limpopo and KwaZulu-Natal are evidence of this."
"Dry sanitation is the way forward in the fourth industrial revolution. It is a system that will eventually be the norm throughout the world as it is a safe, sustainable, cost effective and environmentally friendly solution that is immune to climate, geography and topography as well as culture. If fully embraced, South Africa can start generating value from human waste and industrialise since biogas and organic fertiliser can be produced in municipal plants," Dr Linganiso said.
Once the prototype is ready, the next step will be prototype testing (performing a field study) within UNIZULU. This will give guidance on whether there is a need for further improvements on the prototype and also allow the team to patent the toilet design and start the piloting stage. After this, Dr Linganiso envisions establishing a small factory, which will be a spin-off company.
Since the Chemistry Department has a Memorandum of Understand (MOU) with the municipality of uMhlathuze and worked with them 3 years ago, the intention is to pilot the project in an area under management of the municipality.
Caption
Dr Linda Linganiso, an academic in the Department of Chemistry, is leading a team designing a prototype of a waterless toilet.