welcome to department of human movement science
WELCOME MESSAGE FROM ACTING HEAD OF DEPARTMENT
Welcome to the Department of Human Movement Science (HMS) and thank you for your interest in our Department! We encourage you to take the time to explore our website and to discover for yourself, why our Department is recognized country wide for our Biokinetics programme. …read more
The Human Movement Science department is committed to the different pillars of the university (teaching, research and community engagement).
We are focused on ensuring our students develop the skills required to help them excel in careers in the field and also be able to adjust in new trends as they develop.
The courses offered are very practical and students will be involved in working with local schools, sports teams and biokinetics practices.
The Department is the leader in providing education for the Human Movement Science students in the KwaDlangezwa area. 
The Department strives to provide quality education in Human Movement Science, in line with similar programs offered elsewhere in the country, but address specific needs in the community.
This qualification will provide students the opportunity to extend knowledge, understanding and practical skills in the key areas of sport and exercise science relating to sport performance, physical activity and health.
The qualification will also expand access to further tertiary education providing students with learning and career pathways with opportunities for articulation with other qualifications within the Department and other institutions.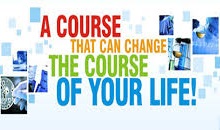 Key research projects in the department entails fields that are relevant to health and wellness with particular focus on previously disadvantaged communities.
talent identification and development with regard to sports performance.