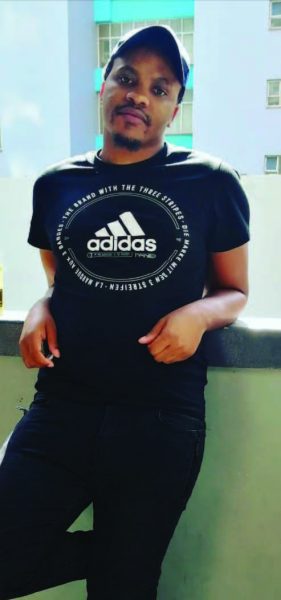 Sinaye Sotatshe, a third-year Computer Science student from the University of Zululand (UNIZULU), has been placed in the top 10 of the international Cloud DevJam Hackathon.Organised by Zaio in Cape Town, the coding gameshow aimed to find the best Mern stack (JavaScript/React) developer team in the world. Upon successfully
qualifying to participate in the hackathon, Sotatshe was paired with Durban-based software developer Ronica Singh for the challenge.
There were more than 200 applications received from about twenty-three
countries all over the world. Sixty-four teams were selected and Sotatshe's team went through. "We had to hack our way through a series of challenges during a six-week period, with each week providing more obstacles than the last. Each team was given five days to complete
the solution. 
The solutions were then compared with one another, with the best
solution winning the round. My team was able to pull through. Losing teams were eliminated from the challenge," explained an ecstatic Sotatshe.
The team with the best solution wins the round and moves along into the next week where they face their opponents."The series went on, my team made it to the fifth week of the challenge. We were given some prizes for making it to the top 10 in the challenge. My prize includes an
ASUS VivoBook, which was delivered to me." Sotatshe said.
Sotatshe admitted that he is a novice when it comes to participating in hackathons.
He said he has always been eager to put his skills into practice, as JavaScript is his hobby language. Even though he was never taught this at UNIZULU, from learning Introduction to Software Engineering,
he is now able to pick up any language of his choice. Sotatshe has also
recently attended the MTN Business App of the Year Hackathon, where he used Flutter as a solution. It took him two days to switch from JavaScript to Flutter.
The Deputy Dean of the Faculty of Science and Agriculture, Dr Pragasen
Mudali, in his congratulatory message,
said: "Sinaye has shown great initiative in entering hackathons so that he can exercise the skills and knowledge that he has gained in his Computer Science classes. His achievements reflect very well on the relevance of the Computer Science curriculum and the commitment
of our lecturers towards the development of our students. As his Introduction to Software Engineering lecturer, I am very proud of Sinaye's achievements thus far.
He has followed in the footsteps of previous cohorts of students and is now an inspiration for our current students. I have every confidence that Sinaye will continue to fly the flag for Computer Science at UNIZULU."