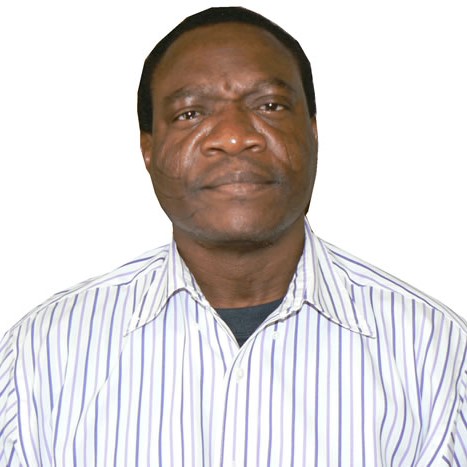 Position: Senior Professor
Phone: +27 35 902 6189
Email: adigunM (at) unizulu.ac.za
Building & Room: D-block office 110
Biography:
Matthew O Adigun is currently a Senior Professor of Computer Science at the University of Zululand, He obtained his doctorate degree in 1989 from Obafemi Awolowo University, Nigeria; having previously received both Masters in Computer Science (1984) and a Combined Honours degree in Computer Science and Economics (1979) from the same University (when it was known as University of Ife, Nigeria). A very active researcher in Software Engineering of the Wireless Internet, he has published widely in the specialised areas of reusability, software product lines, and the engineering of on-demand grid computing-based applications in Mobile Computing, Mobile Internet and ad hoc Mobile Clouds. Recently, his interest in the Wireless Internet has extended to Wireless Mesh Networking resources and node placements issues, as well as Software Defined Networking issues which covered performance and scalability aspects arising from Software Defined Data Centres and Cloud/Fog/Edge Computing milieu. Since 2004, he has been the Project Leader and Principal researcher attracting various research grants from South African NRF starting from HBU-specific Niche Areas (2006-2010) and THRIP programmes (2004-2016. Under his research leadership, the Centre for Mobile e-Services for Development- hosted by the University of Zululand and sponsored by Telkom and Huawei as industry partners -has graduated men and especially women who have turned out to be ICT heavy weights both nationally and internationally.
 Lecture 's  the following modules:
Introduction to Programming –  (4CPS112)
Advanced Programming Techniques (4CPS311)
Advanced Software and Distributed Computing Techniques(4CPS501

 

)   — B

Research Project(4CPS509) 

Qualifications:
PhD, MSc, BSc (Combined Hons) (IFE),
Research interests: 
Cloud Computing, Decision Making, Mobile Computing, quality of service, software defined networking, computer network security, data visualisation, electronic commerce, quality of experience, telecommunication
Professional membership:
Institute of Electrical and Electronics Engineers (IEEE)
South African Institute of Computer Scientists and Information Technologists (SAICSIT)